Small businesses are often at a disadvantage when it comes to keeping their digital security as well as their business operations protected. In order to manage the challenges that come with being a small business, you need to implement a plan that addresses the security needs of your company. But when you run a small business, it can be hard to know where to start in terms of giving your company a security boost.
Even the simplest of tasks, like protecting your company's computers from hackers, can seem like an insurmountable challenge. The good news is that there are many affordable and simple ways that you can protect your business from hackers, data breaches, and other cyberattacks without spending hundreds of dollars on expensive security solutions.
What is a Hardware Firewall?
A hardware firewall is a type of security measure you can use to protect your small business's computers and sensitive data. A hardware firewall works by filtering the internet, network traffic, and other types of data such as security threats coming into a computer or network. A hardware firewall does this by either using cables or software to create an invisible barrier between your computer and the outside world.
Hardware vs. Software Firewalls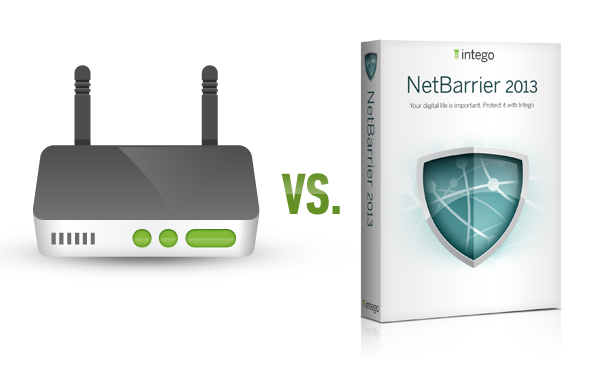 The first thing to understand is that, when it comes to protecting your business from hackers, there are two main types of firewall: software and hardware. A software firewall is a type of security measure that you install on your computer, which protects the data stored on it. Software firewalls have the advantage of being affordable and easy to install, but they may not be as powerful as hardware firewalls.
A hardware firewall is a physical device that you connect between the internet and your company's network. These devices offer more protection than software firewalls because they are positioned between your computers and the outside world, making them harder to penetrate by an attacker or hacker. However, they can be more expensive than software firewalls and are usually harder to install too.
Software firewalls protect the computers they are installed on to make sure that each computer is secure. But a company's larger security needs may need hardware-based firewall solutions for small business, which protects all of your company's computers at once.
Benefits of a Hardware Firewall
The most important part of your company's security is its firewall. As the term implies, a hardware firewall limits access to a network by inspecting traffic passing through it. It's often a physical box that connects to your internet and protects everything connected to it. There are many benefits of having a hardware firewall for your small businesses.
The first is that hardware firewalls are more secure than software firewalls because they can detect intrusions in real time. Additionally, hardware firewall systems have the ability to identify malicious packets in real time and protect themselves from these attacks. And finally, there is no need to install any software or updates with a hardware firewall; this means you can get up and running with fewer hassles!
Features to consider for a Hardware Firewall
A firewall is a hardware or software solution that controls the information flow between two networks. A firewall can be implemented at different levels, and it's important to decide which level best meets your needs for your business. At the network level, firewalls monitor traffic in an effort to block any unauthorized device or user from accessing or modifying data. An additional security feature is content filtering, and there are also advanced malware protection features, which includes an automated VPN configuration to protect all of your outbound web connections
Firewalls are also used at the personal computer level to protect individual machines from malicious internet activity. If you're looking for a cost-effective way to protect your computers, then using a hardware firewall may be the best option for you. Hardware firewalls are cheaper than software firewalls because they aren't as sophisticated and don't require much maintenance on your part. You'll still need to be mindful of some things, like updating their antivirus protection, but it won't take up too much of your time. Some hardware firewalls come with antivirus protection already installed on them as well so everything is taken care of for you!
Different Hardware Firewalls for small businesses
Fortinet Security Fabric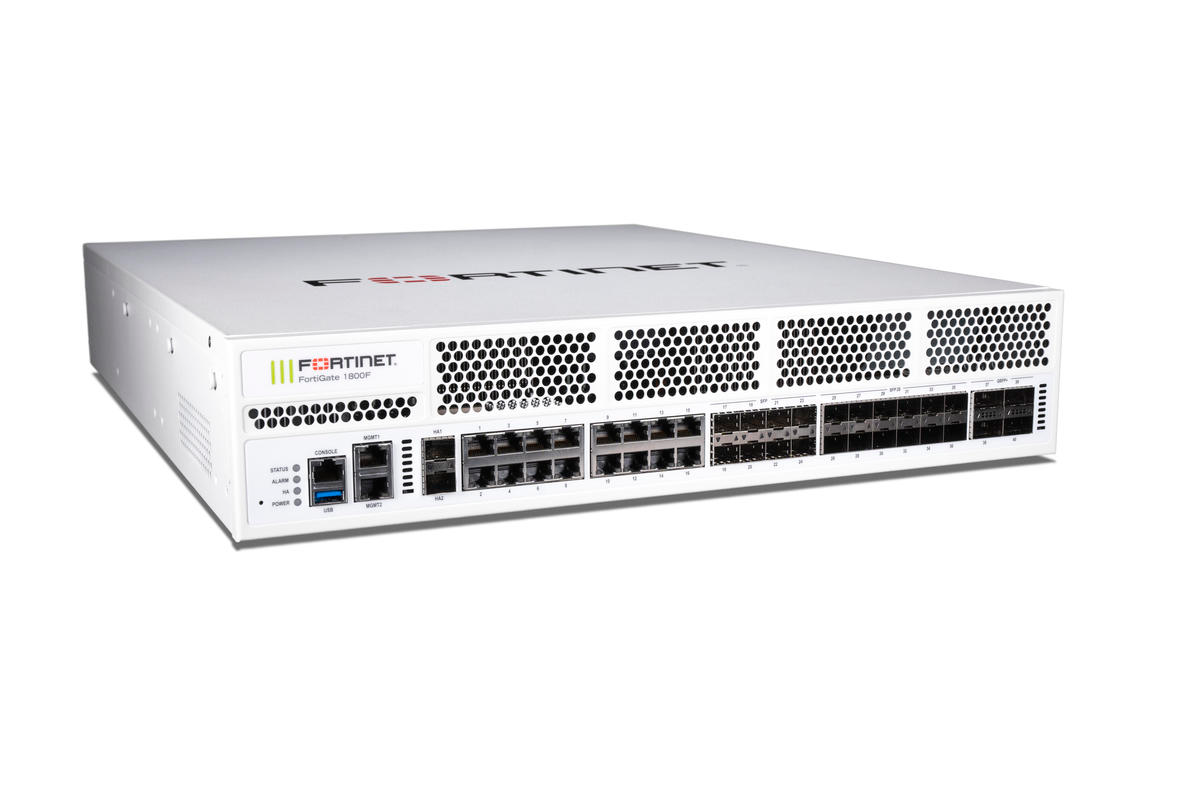 One of the most common ways that small businesses can protect themselves from cyberattacks is by implementing a firewall protection. A hardware firewall is a device that protects your company's computers from hackers. Hardware firewalls also help prevent data breaches and malware attacks from occurring.
Fortinet Security Fabric is an example of a hardware firewall for small businesses. The Fortinet Security Fabric solution provides simplified security management for small business owners, as well as two-factor authentication, centralized VPN, and even cloud protection. This means that you'll have the peace of mind in knowing that your business's network is protected both on and offsite no matter what happens to your company's computers.
Ubiquiti EdgeRouter X ER-X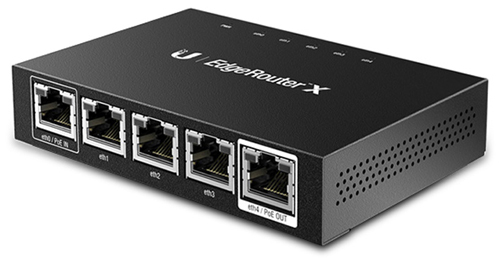 Small businesses in search of an affordable option should look no further than Ubiquiti's ER-R36 EdgeRouter X. The ER-R36 is a cost-effective way for small businesses to secure their networks. This router supports IPV4 and IPV6 internet addressing, which will allow you to keep up with new technologies as they come around. The ER-R36 also has multiple ethernet ports, with support for gigabit speeds, enabling you to connect all of your computers and other devices at fast speeds. This compact firewall solution is simple to use and versatile enough for home or small business firewall.
Ubiquiti UniFi Security Gateway is a good choice for people with existing UniFi devices - such as switches or wifi access points - on their network, since they can all be controlled from the same graphical user interface. This router also has advanced features like Quality of Service (QoS) prioritization, enabling you to allocate bandwidth where it is needed most. And if you don't want the hassle of purchasing the router yourself? The device can be leased through Ubiquiti's Uverse program.
Cisco Meraki MX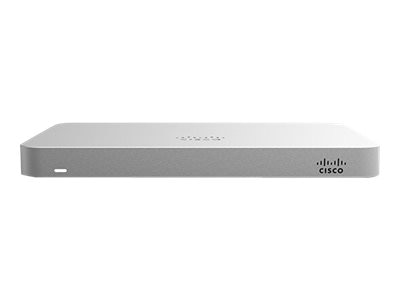 The Cisco Meraki MX firewall is a Unified threat management and WAN appliance that can provide centralized protection for networks of data centers. It includes features like cloud management, VPN connectivity, and usability for multi-location security by non-IT specialists. One of the best ways to protect your business from hackers and cyberattacks is by implementing a Cisco Meraki MX. These firewalls are perfect for businesses with up to 1,000 employees and offer a variety of features to improve the safety of your company. This device is easy to set up, so you can have it up and running in no time at all. It also doesn't require any additional software or downtime, which means that you can maintain your normal workflow while still improving your security. Cisco offers hardware and virtual firewalls system for complete protection of your corporate network, as well as software that shields every device in the office. This solution produces multiple checkpoints in the network firewall security, which ensures endpoint protection.
But Cisco Meraki MXs are not cheap - they start around $500 for one device and go up from there in price depending on how many devices you need. If you're looking for something more affordable, then an alternative solution might be better suited to your needs. The main advantage of Meraki firewalls is the ability to maintain a speedy wifi connection. For an advanced security license, you can get content filtering and Google SafeSearch among other things for an additional fee.
OPNSense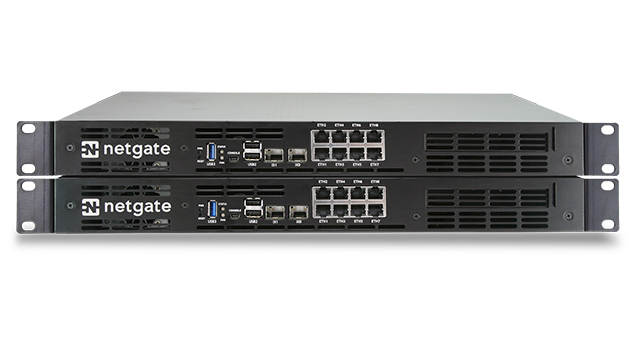 One affordable, minimalist solution for your business is OPNSense. This is a free open source firewall that you can install on a server on your network. It offers some great features, like protection from data breaches, intrusion prevention system (IPS) capabilities, and more. The drawback to using this type of firewall? You'll need to be able to take care of the upkeep yourself.
Another option is an appliance-based firewall. Appliance-based firewalls are standalone devices that offer similar functionality as OPNSense. They're also easier to maintain than OPNSense because they have limited configuration options which require less time and effort from you each time you want to make a change in your company's security settings.
SonicWall

One of the best business firewall is the Sonic Wall. This firewall device can have up to 20 network connections, and it gives you access to advanced features like application control and content filtering. The Sonic Wall is a good option for small businesses because it doesn't cost too much to purchase or maintain, and it does a great job at protecting your company from hackers. With SonicWall Capture Advanced Threat Protection (APT) enabled, you get a cloud-based sandbox that uses AI and behavior-based scans to quickly identify potential threats. Then it isolates them in quarantine before detonating the threat before it can touch your network.
The software automatically creates a Virtual private network vpn tunnel, which lets remote offices and employees execute file sharing processes with security - without them having to run their own VPN client software.
The downside of the Sonic Wall? It may be a little too advanced for smaller businesses who don't want to spend a lot of time learning about security solutions. That said, if you are looking for an affordable way to protect your company from cyberattacks without spending hours researching how to fix security problems, then the Sonic Wall might be a good solution for your business as well.
Firewalla
In terms of protection for small businesses, Firewalla is the perfect solution because it offers advanced threat protection without sacrificing quality or performance. The best part about Firewalla is that it can be set up in just minutes with no technical know-how required! You don't have to worry about spending weeks or months trying to understand how to use complex network security management solutions.
Simply download Firewalla on each device in your office, set up your logins and passwords, and you'll be able to remotely monitor the networks on all of your devices through one simple-to-use platform. Another perk? Firewalla doesn't require any special training - anyone can do it! You won't need an IT expert on staff or any costly outside IT support services because all you need is a Wi-Fi connection.
Palo Alto Networks NGFW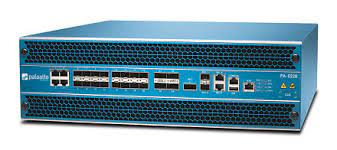 One of the best firewalls for small business or medium sized businesses is Palo Alto Network or Next generation firewalls which can be installed easily on any device connected to your company's network (including devices like laptops and mobile phones). When you install the application on these devices, you will be able to monitor who enters and leaves your business's network. You can also configure the firewall so that it only allows certain people or programs access to certain parts of your business's network. This means that if someone tries to hack into one of your computers, they won't be able to do any damage because they won't have access and it also has threat detection and next generation firewall protection!
Next Generation firewall (NGFW) use site-to-site virtual private network (VP) tunnels to make a virtualized network which includes cloud storage. That way, you can ensure that any sensitive data stored on the cloud storage systems will receive trustworthy protection from one of Palo Alto's business firewalls. One thing to bear in mind though – only deep packet inspection are used . This means the firewall doesn't analyze actual transmitted data; instead it just checks for basic information like origin IP address.
MULTIPLE LAYERS OF PROTECTION
Antivirus & Antispyware
One of the most common ways to protect your business is by using antivirus and anti-spyware software. While it's not a perfect way to keep your company safe, antivirus and anti-spyware are helpful in protecting against viruses that could harm your computer or lead to data loss. There are many different types of antivirus software available for purchase. If you want an antivirus that protects against viruses, has internet security in case your standard internet connection fails, data loss prevention, network security, blocks hackers from accessing your devices, and has identity theft protection, then a premium antivirus program is worth the investment.
Plus, some of these programs also offer additional features like parental controls and more. But be warned: if you use a free version of an antivirus software, it won't protect you as well! If you don't want to invest in expensive security solutions or need something simple and quick, then you can try an antivirus program with just virus protection.
This type of software will help guard your system from harmful viruses without breaking the bank or requiring too much attention on your part. You should also be sure to regularly update all software on your computers (including operating systems) to stay ahead of cyber-attacks that could harm your system. This is especially important if you use outdated versions of Microsoft Office (which have been known to cause major issues) or Adobe Acrobat (which has been linked with multiple bugs).
Intrusion Prevention
One of the most common digital security solutions for small businesses is an intrusion prevention system. Basic Intrusion prevention systems monitor incoming and outgoing digital traffic to identify suspicious activity, like someone trying to hack into your computer or website. Intrusion detection and prevention systems use a variety of methods to identify malicious traffic, including blacklists, whitelists, heuristic analysis, and pattern recognition. These systems can be installed on individual computers or on company servers and are often included with enterprise monitoring plans. They can also be standalone products that you purchase for protection purposes.
Device Control
One of your best bets for protecting your company's computers from hackers is to implement device control. With this security solution, you gain remote access to the computer and decide what software can be installed on it, as well as any changes that can be made to the settings of the computer.
Device control can be a useful tool for restricting what employees are allowed to do with their computers and prevent them from installing unauthorized software on the devices. Device control may also help in preventing data breaches, by ensuring that only authorized people are able to access sensitive information. However, it's important to note that device control doesn't protect against malware or viruses—it's purely focused on restricting who has physical access to your company's computers.
Application Control
Computer application control can be set so that employees can only access the programs they need, and then only when they need them. This helps protect your company from malware attacks, which are prevalent on shared computers. Employee access to unauthorized programs can be monitored with some applications, and administrators may even want to block certain websites from being accessed.
Network Access Control
There are many things that you can do to protect your company's data and network, but one of the most important is network access control. Network access control is a security policy that limits remote access to your company's computers. By implementing this type of security, you can limit your employees from accessing or downloading any data from your computer remotely. You can also restrict anyone outside of the company from accessing your business network. And by setting different levels for which employees can access what files on the network, you won't have to worry about certain employees having too much access to sensitive information from within the company or outside of it.
Final Thoughts
One of the best ways to protect your small market is with a hardware firewall. A hardware firewall is a dedicated device that blocks hackers from accessing your network and stealing information or compromising your computer systems. Hardware firewalls are fast, reliable, and inexpensive ways to provide top-notch security for your business. Hardware firewalls can be up and running in as little as 10 minutes, and they come with a low monthly cost. If you're looking for a way to give your business the security it deserves without breaking the bank, a hardware firewall may be just what you need!
FAQ
What is a hardware firewall example?
A hardware firewall is a device that's used to protect your internal network from outside attacks. You can use hardware firewalls for home networks and small business alike. A hardware firewall can be an appliance that sits between the internet and your business, or it can be a separate layer of protection designed specifically for your needs.
What is hardware firewall and software firewall?
A firewall is a protective barrier that prevents unauthorized access to your computer network. A hardware firewall is a physical device that attaches to your router or modem and offers protection against hackers, data breaches, and other cyberattacks. A software firewall (sometimes called an application) operates on the central processing unit of your computer to monitor inbound and outbound traffic between your network and the internet.
Pros of using a hardware firewall:
-Hardware firewalls are easy to set up
-They offer more protection than software firewalls
-Hardware firewalls detect malicious code from entering your system
-Hardware firewalls block infected email attachments from accessing your system
Cons of using a hardware firewall:
-If you want increased security for wireless access, you will need a separate wireless security solution in addition to the hardware firewall
-The price can be expensive when compared to software solutions
Why is it best to use a hardware firewall?
The best way to stop hackers from accessing your computers is with a hardware firewall. A hardware firewall is a physical device that sits between your business's internet connection and the devices on your network. It's designed to stop any unauthorized access to your company's private data. But simply installing a software firewall isn't enough for many small businesses.
This is because it doesn't protect you from attacks that come from outside of your office, like those by hackers who have managed to gain access to your wireless signal. With a hardware firewall, you can rest assured knowing that all of the data coming in and out of your business will be secure from hacking attempts.
What are the 3 types of firewalls?
There are three types of firewalls that businesses can use, with price ranges and features that vary.
1) Hardware Firewall: A hardware firewall is the most powerful firewall and is the only type of shield that will protect your company's network. The device blocks all incoming attacks to your business, so it should be installed on the first line of defense in your company's security system. A hardware firewall has one more advantage: It reduces costs. Businesses with a high-volume network have less need for additional protection software because they already have a hardware firewall installed.
2) Software Firewall: If you don't want to install a hardware firewall due to cost or bandwidth concerns, a software firewall will do the trick instead. The two types of software firewalls are personal firewalls (which are installed on individual devices) and platform firewalls (which are used for an entire network).
3) Web Filtering: Web filtering blocks specific web pages based on keywords or phrases listed by the user. Most companies don't use this type of filter because it takes too much time and effort - but if you're just looking to block porn sites from public computers in your office, then this may be exactly what you need!